Welcome to Soul & Tables: Your Partner in Premium Commercial Furniture Solution



At Soul & Tables, we specialize in delivering top-tier commercial furniture solutions tailored to your unique needs. Whether you're furnishing an office space, designing a captivating hotel interior, or creating a productive co-working environment, we have the expertise and quality products to exceed your expectations.
F&B and Hospitality
Durable materials for high traffic areas. Stylish designs that create a unique ambience for guests.
Interior Designers and Architects
Bespoke and customizable furniture pieces for unique design projects. Our attention to detail and craftsmanship will complement your design aesthetics and bring your visions to life.

Co-working Spaces
Flexible furniture solutions to accommodate different work styles. Connectivity features like built-in power outlets and USB ports.

Office Space and Corporations
Ergonomic designs for enhanced employee comfort and productivity. Integrated technology solutions, such as built-in charging ports and cable management.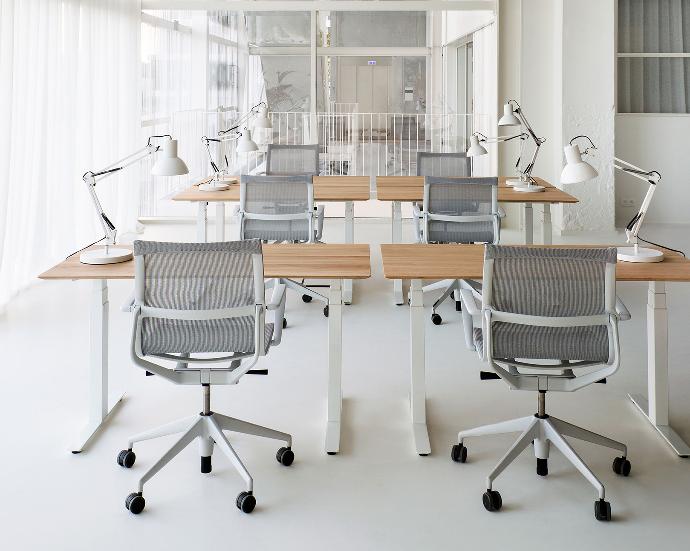 Office Furniture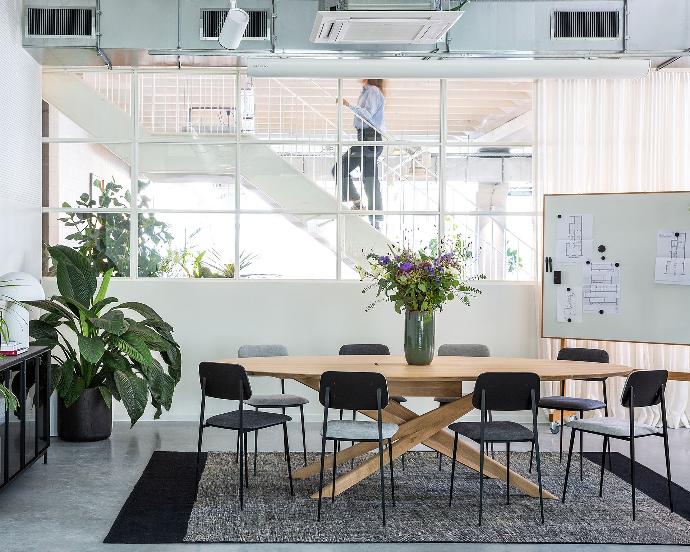 Conference Table & Chairs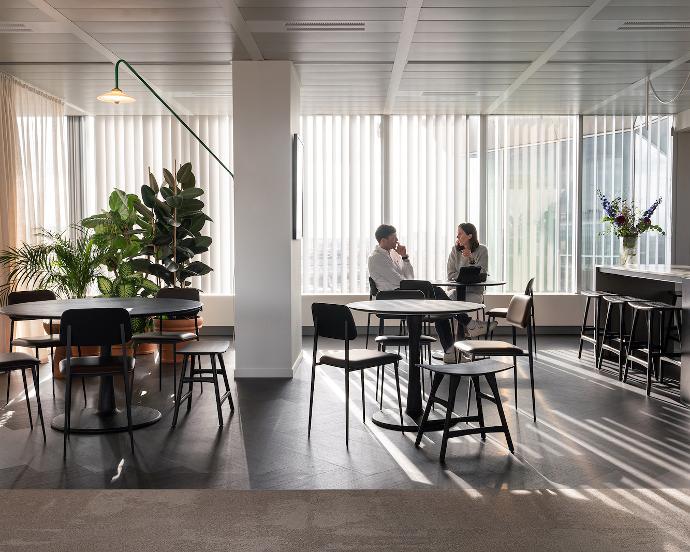 Break Room Table & Chairs
Real Estate Developers

Versatile and space-saving furniture for model homes and apartments to showcase the potential of properties to potential buyers.


Co-living Spaces
Space-saving furniture meticulously designed to create inviting common areas that encourage social interaction, collaboration, and a strong sense of community.


Property Management Companies
Furniture packages tailored to different property sizes and types. Durable and low-maintenance materials for rental properties.


Event Planner
Wide range of stylish and functional furniture for various event themes. Hassle-free delivery, setup, and pickup services.

Past Projects
Our portfolio speaks volumes about the caliber of work we deliver. From outfitting modern corporate offices with ergonomic furnishings that enhance productivity to creating inviting and stylish hospitality environments that guests rave about, our past projects reflect the breadth and depth of our expertise.
But don't just take our word for it—here's what some of our valued clients have to say about their experience working with us:
Claudine Restaurant
The Soul & Tables team was an absolute joy to work with, and helped us to select the best furniture for Claudine's Petite Terrace. We chose from the Woven+ outdoor collection as the items were comfortable, stylish and able to withstand the outdoor heat. Our guests love the collection and we will definitely recommend them if you're looking for modern and functional furniture!
– Kevin Gueugnon, General Manager of Claudine

Ksisters
Annyeong! We are Ksisters, a local e-commerce company specializing in Korean beauty and skincare products. As we embark on our office renovation project, we aim to infuse our company's identity into our workspace, creating what we call our 'Ksisters Hanok'— a Korean house.
Our vision for the space centered around a natural, wood-based design with clean lines, reminiscent of traditional Korean Hanok elements. During our search, our creative designer discovered the Sofia chairs from Soul & Tables, which perfectly captured the aesthetic we envisioned for our communal area. We appreciate the matte finish and the natural teak woodgrains, which gives the chairs their distinct, unique character. These chairs effortlessly elevated our space, exactly as we had hoped. Despite being made of wood, they provide exceptional comfort during our meetings.
Throughout the process, the Soul & Tables team exhibited commendable patience and efficiency in addressing our inquiries, and with their timely delivery. Communication with them was a breeze. Their showroom was not only beautiful but also inspired us to consider their high-quality, tasteful furniture for future needs. We extend our heartfelt gratitude to Soul & Tables.
- Stephanie, Ksisters
Sustainability at Heart: Green Furnishing Solutions
We're committed to sustainability. Choose from our range of eco-friendly and sustainable furniture options, designed to reduce environmental impact without compromising on quality or style. Make a positive statement about your commitment to a greener future.

Partner With Us: Seamless Process, Premium Results
Working with Soul & Tables means you'll experience a seamless process from concept to completion. Benefit from our remarkable collection and exceptional customer service. Let us be your trusted partner in furnishing success.
Contact Us Today
Elevate your business environment with premium commercial furniture from Soul & Tables. Contact us today at [email protected] or +65 9272 1545 to discuss your specific needs and discover how we can help you transform your space.